Attorney Brandon Sims
Fort Bend County Criminal Defense Attorney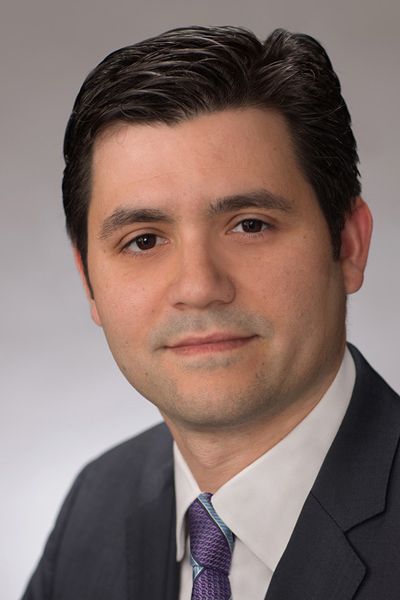 If you've been charged with a crime, choosing the right ally and advocate could make all the difference. Attorney Brandon Sims is a Fort Bend County attorney who combines genuine passion with extensive legal knowledge. He is dedicated to fighting for his clients' rights and knows what it takes to win.
---
Schedule your free consultation today.
---
Former Prosecutor
Brandon began his career as a prosecutor with the District Attorney's Office in 2007. In May 2013 he left the District Attorney's office and began working at a prominent criminal defense firm in the Greater Houston Area. It was here that he used all of his knowledge, understanding, and experience in the criminal justice system to defend individuals accused of criminal activity. Brandon found that he could be a zealous advocate for people going through the toughest circumstances of their lifetime.
Since his move from prosecutor to criminal defense lawyer, Brandon has protected the rights of hundreds of individuals accused of all types of crimes. He has become extensively experienced in criminal defense for everything from misdemeanors to serious felony charges. He founded The Sims Law Firm, PLLC in 2014 where he uses his experience and passion. His firm is solely dedicated to defending the accused, making sure their voices and rights are protected in court.
Dedicated to Presenting Your Story
If there's one thing Brandon understands, it's that the law is uninterested in the nuances of your story.
The Texas criminal justice system is notorious for being harsh on criminals—our job is to present the truth: that you are more than your accusations may represent. Crime is not a simple equation—people who are charged with crimes are complex individuals caught in difficult circumstances, sometimes facing difficult choices and making mistakes. We fully understand this and make it our mission to ensure your story is heard.
We fight to investigate every aspect of your case in order to prove your innocence.
Investigation
Our team of investigators, led by our Fort Bend County criminal defense lawyer, gathers every bit of evidence that is relevant and beneficial to your case. In this way, we relentlessly fight to outwork and outclass the prosecution.
Our attorney's investigative work includes:
Issuing subpoenas
Requesting video and audio records
Reading relevant written records
Contacting witnesses who can help your defense
Conducting all necessary and thorough legal research
Locating favorable witnesses
Obtaining favorable written/audio recorded statements
Obtaining relevant records
As a criminal defense firm, we know that each of our clients depend on us to preserve their freedom. We do not take our role lightly, and we approach every case with the stakes in mind. Because of this, we defend our clients vigorously and aggressively, seeking out every possible avenue to build an airtight defense.
Let us see what we can do for you. Speak with our attorney in a free consultation today!
Education
Mr. Sims earned his Juris Doctorate from South Texas College of Law. Brandon completed his undergraduate studies at the University of Texas at Austin where he earned a Bachelor of Arts Degree in Government. Brandon was a graduate from Strake Jesuit College Preparatory prior to enrolling at the University of Texas at Austin.
Professional Associations and Memberships
Texas Criminal Defense Lawyers Association
Fort Bend County Criminal Defense Lawyers Association
Harris County Criminal Defense Lawyers Association
Galveston County Criminal Defense Lawyers Association
Personal
Brandon is a native Houstonian and currently resides in Sugar Land with his wife, daughter, and French Bulldog, "Chief."
Our firm's areas of practice include:
Aggravated Assault
Aggravated Robbery
Burglary of Building
Burglary of Habitation
Computer Crimes
Credit / Debit Card Abuse
Child Endangerment
Expunctions
Felony Crimes
Forgery
Internet Crimes
Misdemeanor Crimes
Non-Disclosures
Probation Violations
Prohibited Weapon Charges
Rape
Robbery
Stalking
Theft
Contact us today - free case evaluation!